MAD & SNAPS Smagen for det enkle
Marineret sild med karrysalat og æble
Smørstegt rugbrød med laksesalat
Sandwich med fynsk rygeostsalat
Flamberede svampe på ristet surdejsbrød
Kartoffelmad med laksemousse
Frugtkage og creme med Aalborg FAD
Salade Nicoise a la Bornholm
Ølben/ølbien – vestjyske revelsben i mørk øl
Kantarelmad med jordskokkechips og blåbær
Sildesalat inspireret af Sol over Gudhjem
Københavnerstang med Aalborg Akvavit Fad
Stegt ål med stuvet kartofler og persille sov
REJER MED
GRILLEDE ASPARGES
Hertil kunne du drikke
Aalborg Dild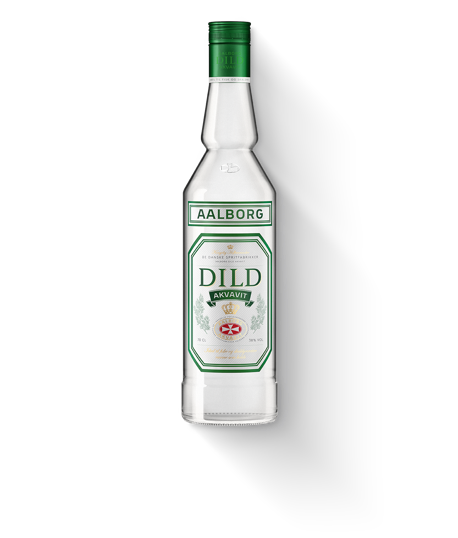 Skål for dild og rejer, der er en så klassisk kombination. Derfor er Aalborg Dild med sin klare smag af dild, dildfrø og diskrete citrusnoter også den helt perfekte følgesvend til rejer med asparges og hjemmerørt mayo.
DU SKAL BRUGE:
2 æggeblommer
1-2 spsk. eddike
1 tsk. sennep
1-2 dl smagsneutral olie
salt og peber
200 g friske rejer
2 bundter grønne asparges
1-2 økologiske citroner
SÅDAN GØR DU:
Pisk æggeblommer, salt, eddike og sennep sammen i en skål.
Tilsæt olien stille og roligt i en tynd stråle, mens du pisker massen.
Fortsæt, til mayonnaisen har den rette tykke konsistens. Smag til med salt og peber.
Skyl rejerne under koldt vand, og enten steg dem, eller kog dem i saltet vand i 5 min.
Skyl asparges og citroner. Knæk aspargesene, hvor stænglerne giver efter, og halvér citronerne.
Grill både asparges og de halve citroner på grillen eller en grillpande.
INSPIRATION: RejeMAD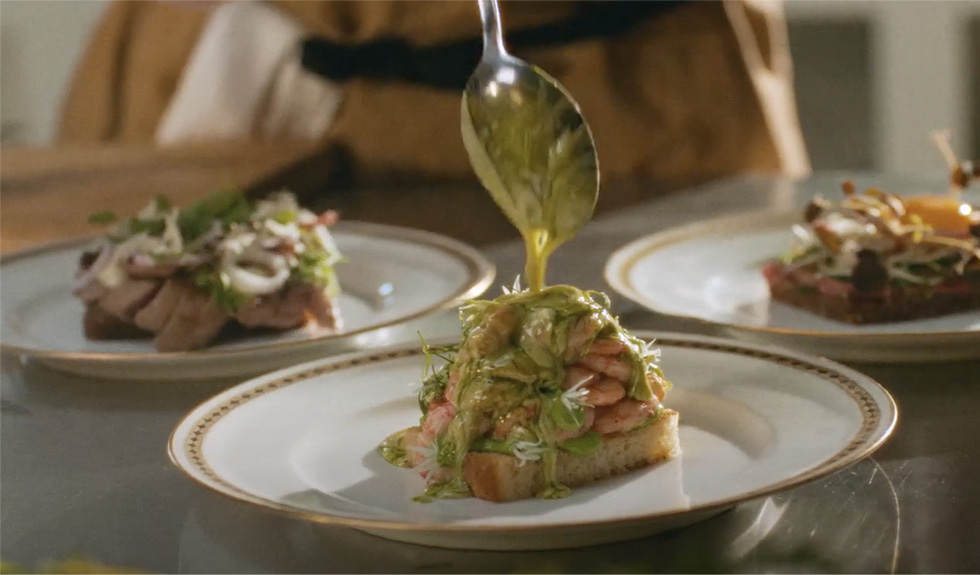 LAKSETATAR MED
FENNIKEL OG CITRONMAYO
Hertil kunne du drikke
Aalborg Dild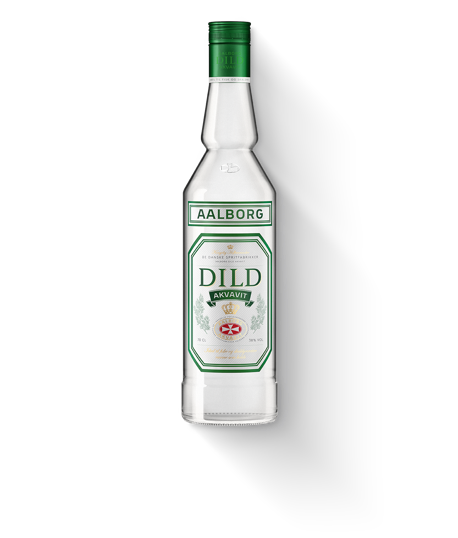 Denne lette og friske udgave af laksetatar vil få dig til at elske foråret og forsommeren endnu mere (og i tilfælde af regn og blæst få dig til at tro på, at sommeren er lige om hjørnet).
DU SKAL BRUGE:
Rimmet laks:
200-400 g fersk laks
½ tsk. salt
½ tsk. sukker
1 tsk. Aalborg Dild Akvavit.
Citronmayonnaise:
3-4 spsk. god mayonnaise (gerne hjemmelavet)
1-2 tsk. friskpresset citronsaft (efter smag)
skallen fra en kvart citron (efter smag)
Pynt:
4-6 grønne asparges (helst danske)
1 fennikel
1-2 tsk. friskpresset citronsaft (efter smag)
frisk dild, 1-2 tsk. rapsolie af en god kvalitet
SÅDAN GØR DU:
Frys fisken i 48 timer, og lad den tø op i køleskabet.
Skær fisken i tynde skiver, og drys salt, sukker og akvavit udover, og lad den trække overdækket i 30-60 min.
Skær derefter fisken i tern.
Bland citronmayonnaisen sammen.
Skær asparges og fennikel i tynde skiver (evt. på et mandolinjern), og vend med lidt citronsaft og olien. Smag til med salt og peber.
Anret på brød eller uden brød, med fisken nederst, dernæst mayonnaisen, fennikel, asparges og dild.
HØNSESALAT MED
DANSKE ASPARGES
Hertil kunne du drikke
Aalborg JubilÆums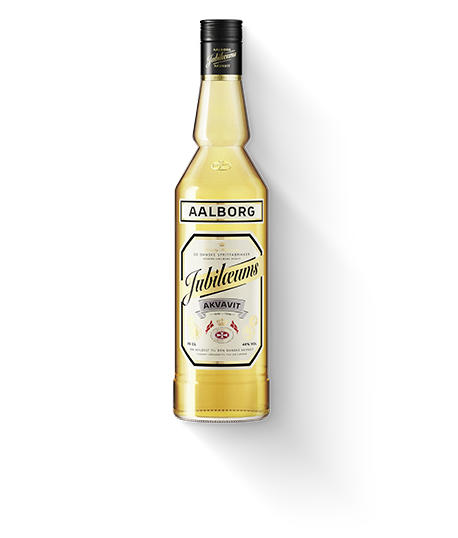 Hønsesalat uden smag og med for meget mayonnaise er svær at elske. Men som alt andet i det danske køkken – laver man maden med brug af friske sæsonorienterede råvarer og kærlighed, er der intet smukkere til f.eks. en frokost på terrassen.
DU SKAL BRUGE:
½ god kogt suppehøne (plukket i mundrette bidder)
250 g friske grønne og hvide asparges
2 dl græsk yoghurt (10 %)
saft af ½ citron
2 dl mayonnaise (gerne hjemmelavet)
1 spsk. dijonsennep
salt og friskkværnet peber
evt. bacon til pynt
SÅDAN GØR DU:
Blancher aspargeshovederne i letsaltet vand i et halvt til et helt minut.
Bland mayonnaise, sennep og yoghurt sammen.
Vend forsigtigt hønsekødsstykkerne og aspargesene i cremen, og smag til med salt og peber og evt. lidt citron.
Pynt evt. med bacon.
INSPIRATION: SANDART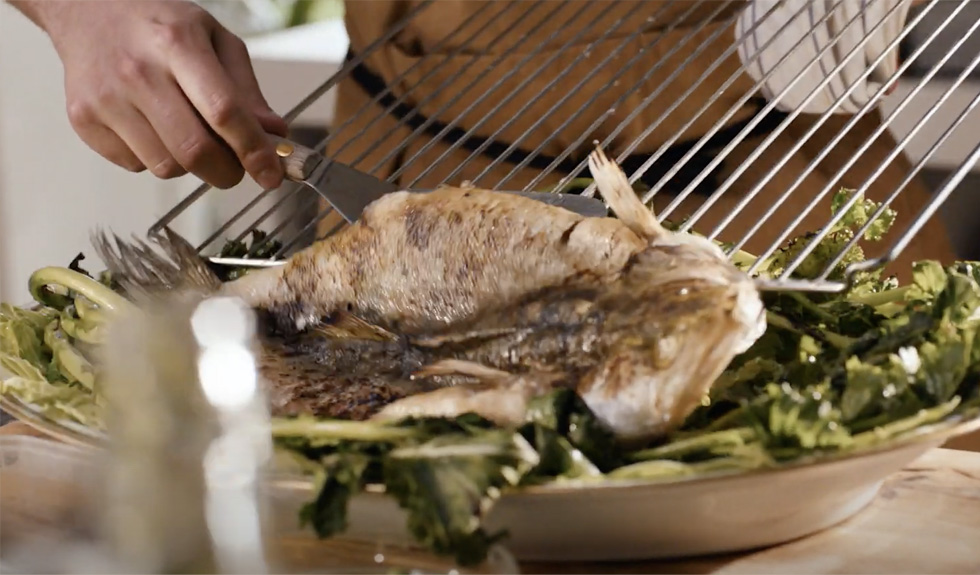 OKSETATAR MED
ESTRAGONMAYO OG KNAS
Hertil kunne du drikke
Aalborg Taffel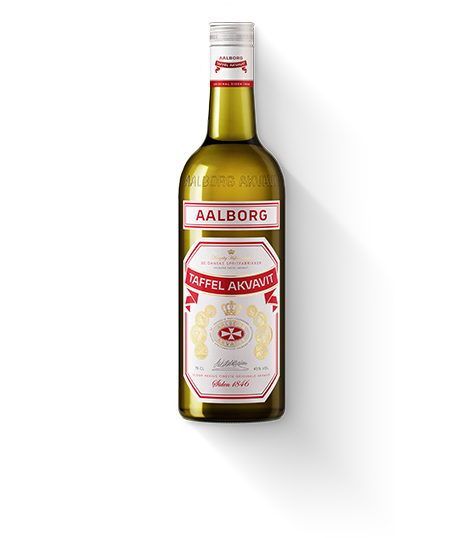 Verdens bedste løvemad! Er du ikke så meget en løve, som vi er, kan du til denne opskrift også vælge at stege bøffen og brødet og transformere opskriften til en 'pariserbøf'.
DU SKAL BRUGE:
Tatarkød (beregn mellem 50 og 100 g pr. mand)
Estragonmayonnaise:
1-2 spsk. god mayonnaise pr. mand (lav helst mayonnaisen selv, men hvis du køber en mayonnaise, kan du smage den til med et par dråber hvidvinseddike for at skabe lidt mere friskhed)
en god håndfuld frisk estragon, frisk peberrod
kapers
kartoffel (ca. en halv kartoffel pr. mand)
neutral olie
et godt rugbrød
SÅDAN GØR DU:
Blend estragon og mayonnaise.
Skær kartoflen i tynde skiver på et mandolinjern. Skyl skiverne under koldt vand, til vandet bliver klart. Tør kartoflerne, og steg dem i neutral olie, til de er gyldne. Tør dem på et stykke køkkenrulle.
Skyl kapersene, og steg dem i et tyndt lag olie, til de begynder at 'poppe' i panden.
Anret først kødet på rugbrødet, og krydr med lidt salt og peber. Kom derefter mayonnaise, kartoffelskiver, peberrod og de friterede kapers på.
KARTOFFELMAD
MED ET TVIST
Hertil kunne du drikke
Aalborg Nordguld
Nye danske kartofler er noget af det mest fantastiske, der findes, og vi har alle dage elsket og elsker stadigvæk den klassiske kartoffelmad. Her har vi valgt at opdatere opskriften en lille smule, men stadigvæk med masser af respekt for og kærlighed til den klassiske variant.
DU SKAL BRUGE:
nye kartofler (beregn 2-3 stk. nye kartofler pr. kartoffelmad)
tørsaltet bacon (beregn 1-2 stk. bacon pr. kartoffelmad)
løvstikke, rygeost (en spsk. pr. kartoffelmad), cremefraiche
(1-2 tsk. pr. kartoffelmad), radiser, smør, et godt rugbrød.
SÅDAN GØR DU:
Skrub kartoflerne rene, og kog dem i saltet vand i mellem 7 og 10 min. (afhængigt af hvor meget bid du vil have i dem)
Sluk for varmen, og lad kartoflerne stå i vandet i det antal minutter, de har kogt
Steg baconen gylden
Gør rygeosten mere lind ved at røre lidt cremefraiche (evt. syrnet fløde eller fromage frais) sammen med rygeosten
Lad smørret blive blødt, og blend det med løvstikke. Skær radiserne i tynde skiver, evt. på et mandolinjern
Smør brødet med løvstikkesmørret
Skær kartoflerne i skiver, og fordel dem på rugbrødet
Pynt maden med rygeostcreme, bacon, radiser, løvstikke og friskkværnet sort peber
INSPIRATION: PANERET OG FLAMBERET
WIENERSCHNITZEL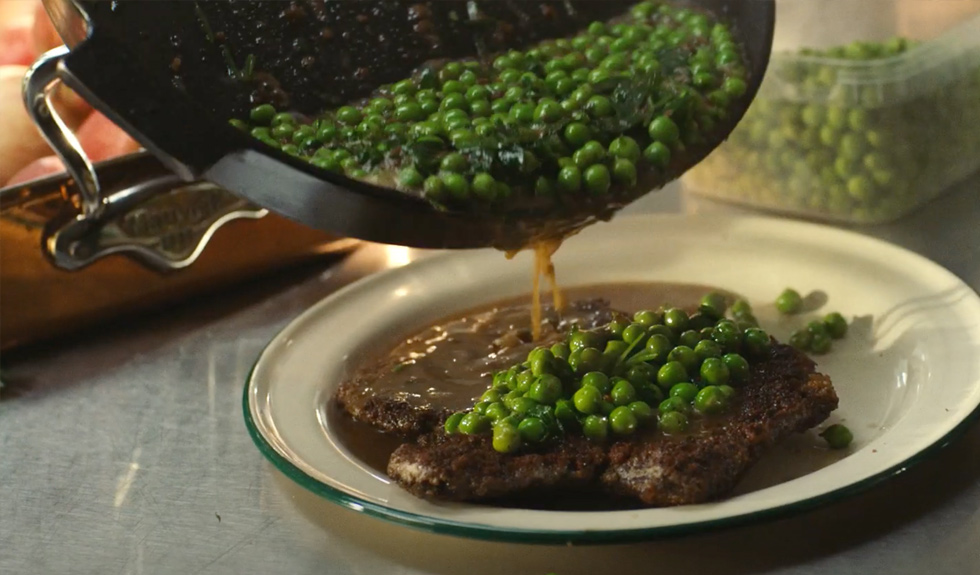 RØDKITOST MED
RABARBERKOMPOT
Hertil kunne du drikke
Aalborg Porse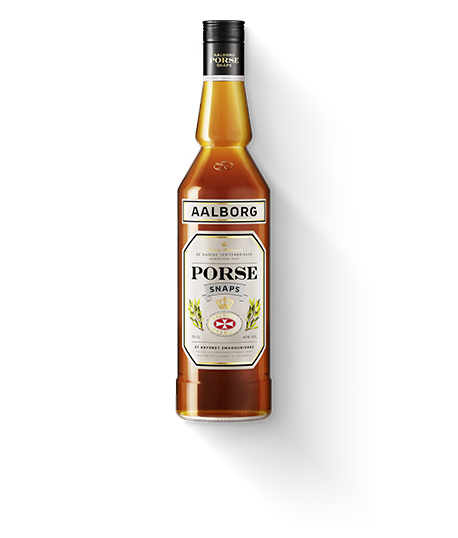 En fantastisk ting at afslutte en frokost med er ost! Sammen med et ostebord er det altid lækkert at have diverse tilbehør, som giver osten endnu mere kompleksitet. Alverdens chutneyer, syltede figner, nødder og pærer er allesammen perfekte til osten. Vi giver dig her en simpel og hurtig opskrift på en lækker kompot lavet med et af forsommerens højdepunkter: nemlig rabarber!
DU SKAL BRUGE:
2 bundter rabarber
ca. 200 g sukker
SÅDAN GØR DU:
Tænd ovnen på 200 grader.
Skyl rabarberne grundigt. Skær dem i mindre stykker, og bland sukker og rabarber i et ovnfast fad. Dæk fadet til med stanniol, og bag dem i 10-20 min., til rabarberne er møre.
Og voila: en gang fantastisk kompot.